| | |
| --- | --- |
| | |
Summary
Features
Specification
Train your attention, memory, calculation, analysis, reaction and other capabilities!
To broaden your knowledge During growing-up, key points of learning and working
differs in their development. For instance, some people's memory and attention become poor with time goes by.
There are 9 models: LK-G883, LK-G888, LK-G898, LK-G892, LK-G893, LK-G905, LK-G944, LK-G864, LK-G925, these items are mainly for the pointed training cerebrum, including memory, concentrated force, computation strength, reversal of stress, analysis strength and so on enhances mental ability and postponement mental ability to play senile mechanical games

Who suits the machine best?
1) Development of brain undergoes infant, juvenile, youth, middle-aged and aged
stages, which reaches the best conditions at youth stage, like our body, so it is called age of brain.
2) The infant and juvenile adhere to practice to reach development of brain to high-point and the middle-aged and aged stick to practice to slow down declination of brain to keep vigorous.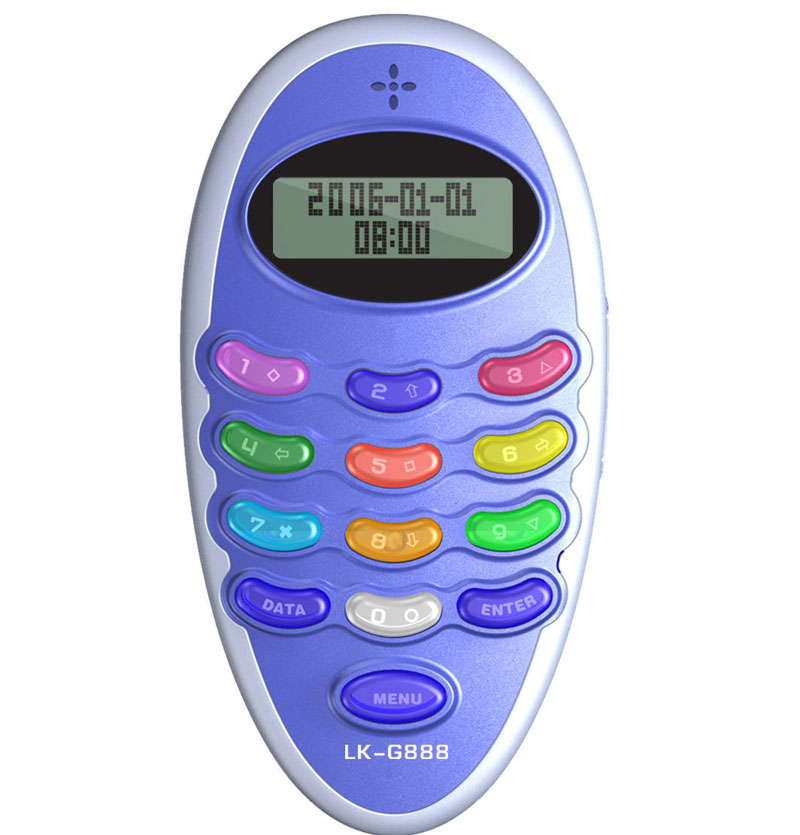 1.10 color luminous and functional keys.
2.10 interesting educational games to train the intellectual in aspects of number, pattern, color and sound.
3. A one-month game result record curve will be shown to facilitate.
4. Data preserve function. Low battery warning and the data won't be lost when batteries are changed within one minute.
5. Rich and vivid game sounds; sound of switching on and off, sound of keys,sound of correct, animal sounds etc.
6. Shuts off automatically.
Packing: Color Box / Clamshell
Unit size:13.8x7.2x3.18cm
CTN dimensiion:59x32.5x41CM
Boxing Quantity: 48/24PCS
N.W./G.W.: 7.0/8.2KG (reference)